Think about how color affects your mood: soft shades of green and blue are soothing, whereas bright red and orange seem to wake you up–even agitate you. These psychological and emotional reactions to color are present in every aspect of our lives, whether we are consciously aware of it or not. The color scheme of your brand and website are important because, without the appropriate intention, people could misinterpret or even dislike the message that you're trying to communicate.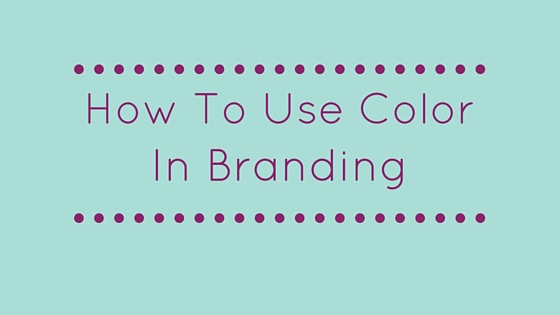 Studies show that visual assessment of products or services lasts for 90 seconds on average, and up to 90% of that evaluation is based on color alone. Colors are so prevalently utilized in branding that certain companies are known for their commitment to a given color, and are easily identified in relation to that color or color scheme.
Brands By Color
Think about Tiffany & Co. and how their signature shade of turquoise is colloquially known as Tiffany blue–and most people will know to what shade of blue you are referring if you call it such. The distinct color is true to Tiffany's brand and is implemented across the board in all Tiffany & Co. store and paraphernalia.
Coca Cola is known for it's red & white logo, which in many recent billboard and print ads, doesn't even have text to supplement its imagery. The simple message of this image is consistent with Coca Cola's brand, and the colors make the photo even more identifiable.
Even as Google unveiled their new logo at the beginning of September of this year, their color scheme consistency has remained strong. Google is known for its utilization of the primary colors (plus green) in its letters–even through all of their specialty logos and logo renewals. Google is true evidence of how you can make colors work to your branding advantage–even on the web.
As a business owner, you want your customers to be enticed by everything you have to offer them, and that includes your image. While consistency is probably most important, you want to establish an imagery that reflects who you are as a business and attracts your desired demographic.
Need Some more Web Design Help?
If you have more questions about colors and branding, contact one of the experts by calling The Houston Web Design Agency at 800-440-6190 or by filling out this contact form. We'll help you design a logo with colors that fit your desired message.