For many small business owners in Houston, their website means a great deal to their business. Websites serve as a crucial part of marketing and customer outreach, and are an immediate connection between business owners and their current and potential clientele.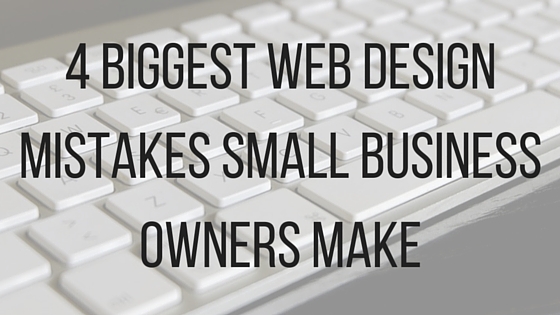 If you're designing a new website, it's important to keep a few things in mind. Your biggest priority (within your budget) should be your website users' experience. You want your site to be clean and intuitive and you want it to clearly communicate your brand and products or services provided.
A poorly or wrongly designed website can seriously ruin your profits. Your website is an investment in your future business and it's a huge part of the site development process to remember this.
There are a few key mistakes that small business owners tend to make when designing and developing a new website and we've taken the liberty to list them out for you below:
Unrealistic Timelines for Web Design, Development & Marketing
Research is key when it comes to creating a new website. In order to properly target your relevant demographics, you must conduct research on who you want to market your site to and how to do so. Your design should reflect the interests and internet habits of the demographic you want to attract, as well as your own brand and message.
Creating a website shouldn't be about getting it done as soon as possible, so instead try focusing your energy on expectations. Know what you're looking for in your new website and talk to your project manager about what you want to get out of the site once it's launched.
How do you want your site to be navigated? Do you want a standard or hamburger menu? Find websites in which you like the aesthetic and that which you think reflect the needs of your own future site. Knowing what you want is half the battle and will save you and your web designers time in the long-run.
Flashy or Unflattering Web Design
To get people to connect to your website, you don't need a ton of glitz and glamor. Your website should, of course, be up-to-date on web design trends and color scheme and other stylistic elements. But the more simple and easy-to-navigate, the better. Your users need to be able to cleanly move through your site and ultimately contact your business. You want their experience to be streamlined and pleasant. The fewer holes they have to jump through to submit a contact form, the better!
Unclear Call-to-Action
This is all about your branding and the message that your company is trying to convey. Most importantly, your customers should know what it is you offer and what it is they are asking you for when they come to you. It's best to keep calls to action above the fold, easy to see, and relevant to the goods your provide or services you offer. Also, don't be afraid to get creative with your call to action! Here are some examples of artistic and effective calls to action:

"Strike Now" really stands out as far as call to action messaging goes. It's unexpected, enticing, and totally clickable. Don't limit yourself to the standard "Click Here" or "Submit"–really put yourself and your business out there! Surprise people!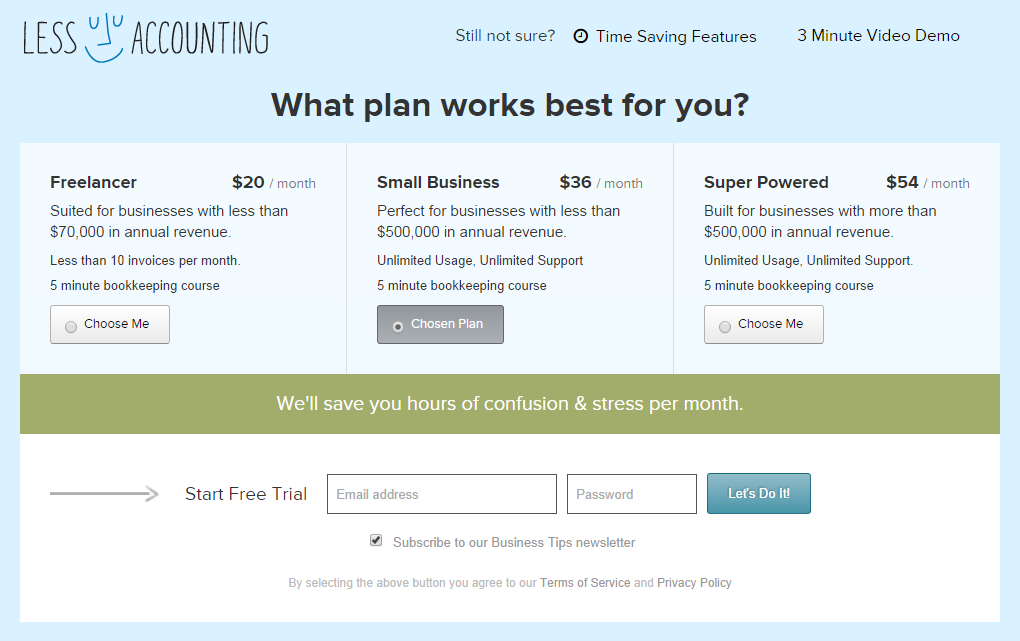 "Let's Do It!" is an encouraging sentiment for a less-than-fun subject: accounting. This call to action suggests that working with Less Accounting will be an easygoing and collaborative effort for the customer.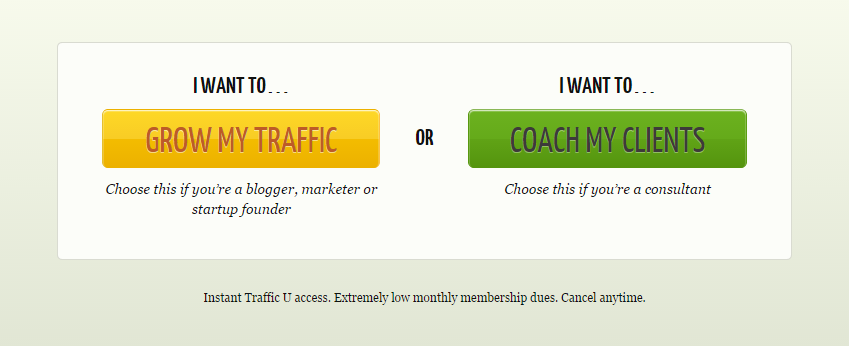 With two case-specific calls to action on one site, this example is pretty different–but it works. People are more inclined to click on something that seems tailored to them, so if you have multiple audiences, call out to all of them!
Lack of Emphasis on Proper SEO Practices
Search Engine Optimization is of massive importance to the success of your business online. It's important to implement proper SEO techniques such as keyword research, content strategy, and local citation building. The best way to do this is to hire a team of professional search engine optimizers, but if you want to give it a go yourself, we have a few awesome SEO resources for business owners.
Looking for Professional Web Design in Houston, TX?
Our team of Houston web design and internet marketing specialists can help you.