Appearing in the Google 3-pack is one of the best ways to create more business with inbound leads by driving more traffic to your website and increasing phone calls to your business.  The Google Local 3-pack displays three Google My Business listings out of all of the listings in Google Maps.
If your business is not appearing in the Google 3-pack, nor anywhere in Google Maps, here are some ways to troubleshoot that and get your business on Google Maps.
Your Google My Business Listing has Yet to be Claimed
You can confirm if you've claimed your Google My Business listing if you are able to login to Google My Business and see that your listing displays the "Verified" badge and checkmark beneath the business name.  Once logged into to Google My Business, you'll be able to manage your listing from there. Google has detailed instructions on getting your business verified in their system, so if you aren't verified yet, it'll be easy to become verified.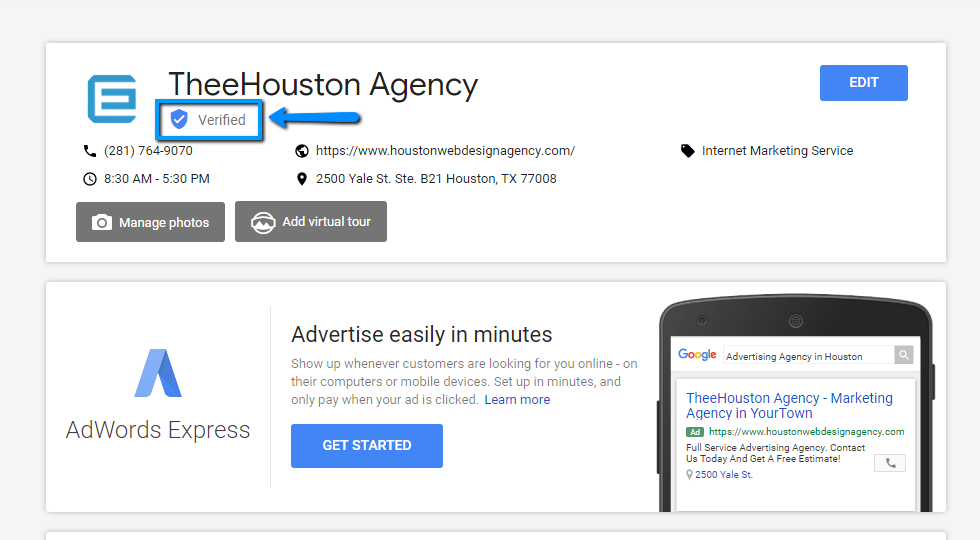 Your Google Business Profile is Incomplete
Providing pertinent information about your business can help your business appear in Google Maps. Ensure that your address, website, and phone number are correct, enter your hours of operation, and fill in your business categories. When selecting your business categories, enter them in order of importance. Also, be sure to update your business listing if you'll be closing early or completely closed for holidays, inclement weather events, or any other special event. If you have incomplete or incorrect information included in your Google My Business profile, Google will be less likely to display your listing.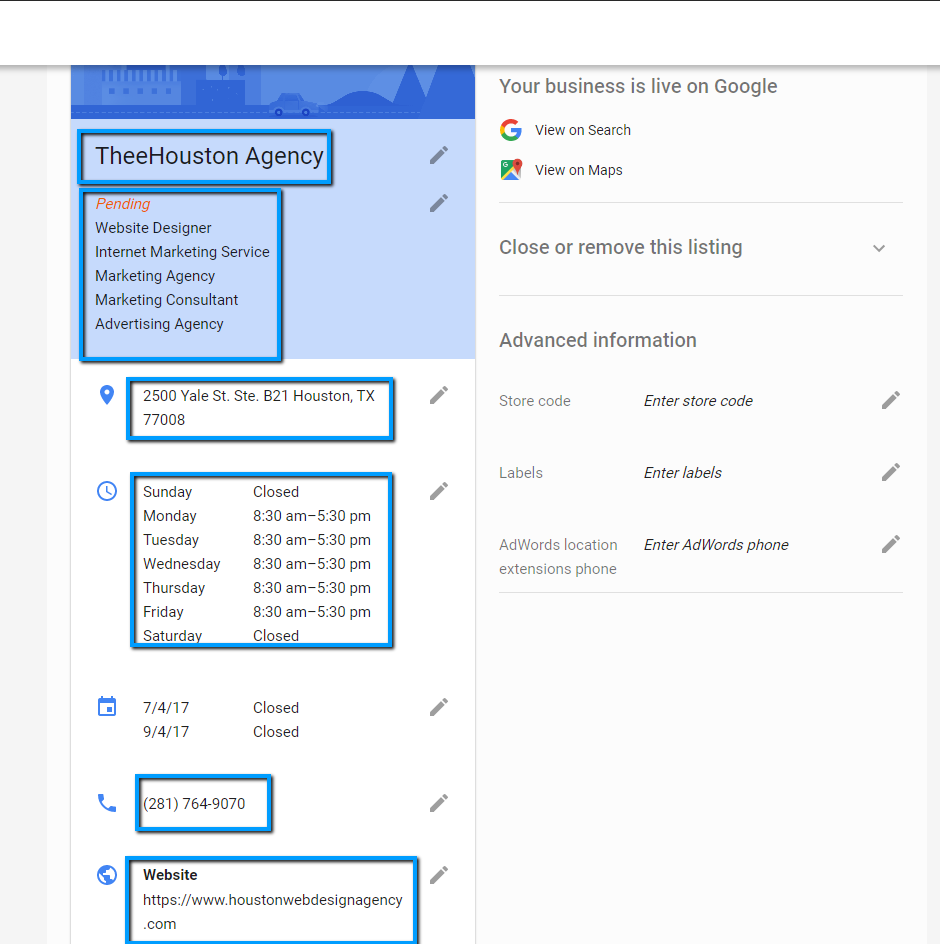 You Recently Updated Your Listing
Sometimes making updates to your Google My Business listing will take it offline for a couple of days. Google Maps search results are based on algorithms that take into account a wide range of factors, so if you recently updated your business address, hours of operation, or business categories, it might be between one and three days before your listing reappears in the Google Maps search results.
Your Business Listing Is Suspended
If you have a suspended Google My Business listing due to quality issues or a violation of Google My Business' terms of service, your listing will not appear in Google Maps. If your listing is suspended, contact Google support for assistance in getting your Google My Business listing re-instated.
Your Business Is Not Eligible
If your business has yet to open to the public and is still under construction, your business is not eligible to have a Google My Business listing. Additionally, "inviting" people to a location that you do not own nor have the authority to represent, will render your business as ineligible.

It's Not Truly Your Business Address
If you are not being truthful with Google about your business address, your Google My Business listing could become suspended. For example, if you use a virtual office location or an office location that you do not own nor have the authority to represent, your business listing will be violating Google's terms of service.
Fake Reviews
Google puts a substantial effort into showing legitimate results because they believe that reviews are only valuable if they are honest and unbiased. If you have fake reviews written by people whom you did not do business with such as family members, co-workers, or friends, your listing Google Business may not appear in the search results. Or, if you are paying customers to leave you reviews, your listing could be suspended because it's against Google's terms of service for businesses to incentivize customers in exchange for leaving a review. Keep in mind that one authentic review from a satisfied customer is better than ten fake reviews.
Your Not Close Enough to the Location of the Business Address
Believe it or not, Google know's your location. Whether it be by the IP address of your internet service, a map app on your phone or tablet, or your cellular data, for the most part, Google knows where you are searching from. So, when you conduct a search, the Google Map search results list businesses that are the closest in proximity to you.  When it comes to Google Maps search, your location is the epicenter of your results. A Google My Business listing doesn't even have to have a link to a website, as long as it has the correct business phone number, you can receive calls directly to your business. We recommend linking your Google My Business listing to your website, but if you don't have a website, you can still have a Google My Business listing and you will still be eligible to appear in the Google Maps search results.
Contact our Google My Business Digital Marketing Specialists Today
When you want to leverage your Google My Business listing to get more phone calls and website leads, contact TheeHouston.Agency for expert digital marketing services. Showing up on Google Maps is extremely important to drive traffic to your website, especially for small local businesses such as fence contractors, deck builders, basement contractors, and other similar businesses. Contact us at 281-764-9070 or fill out our handy contact form.