When building a website, it's important to know what kind of platform you are working with and whether or not it will work for your business. At our Houston web design agency, we work primarily using WordPress when developing our sites as do many popular media companies.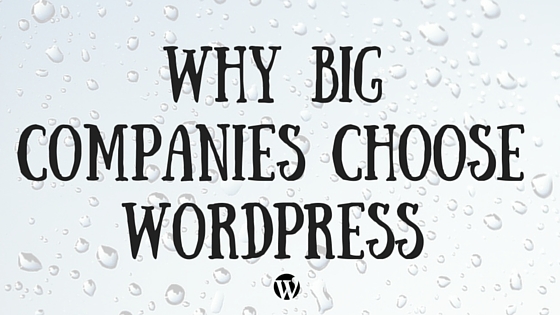 WordPress is the CMS of Choice
WordPress isn't just for small-time bloggers and local businesses. WordPress is a high-functioning content management system (CMS) in which anyone can update, monitor, and edit pages, posts, or images. While its interface serves as an easy-to-use and easily customizable platform for website building and management, WordPress is also the best place to build big-time websites. Major media corporations like The New Yorker and Reuters use WordPress as their web interface, and you should too.
WordPress also has a vast library of plugins that help to organize and optimize WordPress sites. WordPress offers easily modifiable functionality, something that many website interfaces cannot boast.
WordPress is also a secure and responsive CMS. The WordPress community is huge and there are a wealth of information and helpful resources always readily available to WordPress users.
This infographic from WPEngine puts the love for WordPress into perspective:

Interested in Your Own WordPress Site in Houston?
Our Houston web design professionals are here to help! We have years of experience working with WordPress and can build you the beautiful website of your dreams! Call our office today at (800) 440-6190 or fill out our contact form to schedule a consultation.