With 2016 already off to a great start, it's important to think about the web design trends for this year that are sure to increase your conversions. The folks over at The Deep End put together a series of predicted trends and how they can benefit your site this year.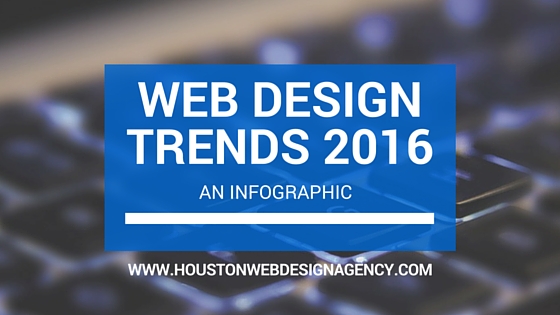 It's important to remember that the implementation of web design trends comes with the need to redesign your website every few years. Web technology advances at an ever-increasing rate, so it's important that your website is accommodating to those changes. An updated and current-looking site will produce better conversions on its own, just by being the most user-friendly version of itself.

Looking for a Site Redesign in Houston?
Our SEO and web design experts are here to help! Give us a call at 800-440-6190 or fill out our contact form for a free consultation. We're here to bring the best of these 2016 web design trends to your website!