We all know how important it is to have a great ecommerce website, should your business call for such an online venture. A good ecommmerce site has all the specs: easy to maneuver product pages, clear and easily accessed information, and beautiful design that reflects the company in question's brand. These things are even more important to bring to a mobile device as of late.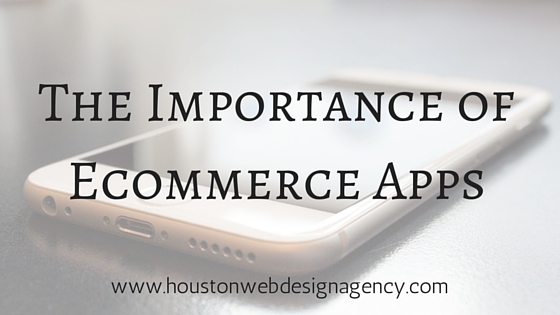 Responsive sites are key to engaging with any demographic, because mobile use far exceeds any amount of time that folks spend on their actual computers. Beyond that–mobile experiences are heightened immensely via app usage. The best way to get the most out of your ecommerce site is to create a mobile app companion for it.
Need Responsive Web Design in Houston?
The web design pros at Thee Houston Agency can bring your web ideas to mobile and back! Give us a call at 800-440-6190 or fill out our contact form.