Technology is a gift in and of itself, but for those who like to spend their time scrolling and typing, it can be a lifestyle.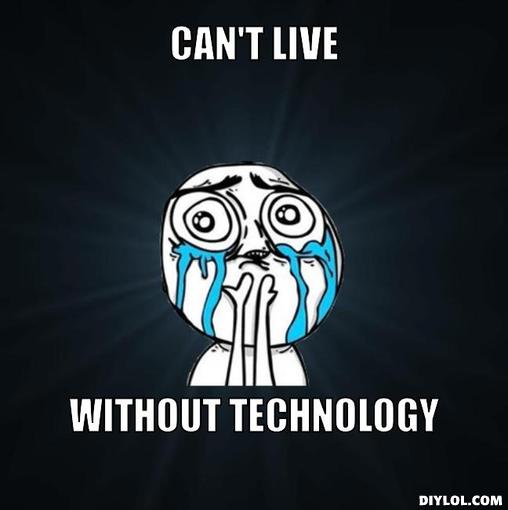 Technological development is all over the map these days. Between self-driving cars and a phone that you can wear on your wrist, technology has taken over our lives in ways that we never imagined. The best kind of gifts come in the form of ways to make your life better, and there are tons of gifts for every tech-lover in your life. Here we have selected a few of our favorite gifts for Houston's technology-obsessed.
BUSINESS GIFTS
The daily grind can be a bit of a drag, but there are some pieces of the office-space that have been tweaked to make life at work a little more interesting. There are tons of tech gifts that will help boost your business and streamline the way you get stuff done. Printers are an office necessity, and the Epson SuperTank Printers are a great investment. These Super Printers come with ink that's designed to last for up to 2 years–gone are the days that your staff has to run out in the middle of the day for new ink!
Looking for a new computer? Interested in a new tablet to take your business on the go? Why don't you try both: The brand-new iPad Pro is a 12-inch tablet that brings a lot to the table: a large screen, updated iOS system, and a stylus. The Surface Pro 3 is Microsoft's alternative to the Apple tablet, and its keyboard is designed so that it may function as a laptop as well.
PHOTOGRAPHY ITEMS
Technological advancement in the realm of technology has been vastly improved in the last decade. Any Houston photographer will know that this year's wishlist of photography devices definitely includes the Lensbaby Creative Motive. This photographic device connects to your mobile phone's camera lens–turning your handheld device into a high-quality camera for any occasion.
For video lovers, the GoPro Hero4 is the hottest new camcorder on the market. This high-end video recorder shoots in 4K and is perfect for recording anything from relaxing vacations to newborn babies to skydiving.
MEDIA PLAYERS
Media players are forever evolving, and the newest devices are no exception to that consistent growth. The Playstation 4 and XBox One are two of the best examples of media players & home consoles–watch movies, stream TV shows, play your favorite video games. These devices can do it all!
HEADPHONES
Headphones are the center to most of modern society's productivity. How else can you drown out unwanted noise with peaceful music at your choosing? For those who are on the hunt for high-quality, soundproof headphones, Bose QuietComfort 2015 edition are some of the best-reviewed headphones on the internet. They shut out all external sound–giving you the best personal music experience.
Need Some Houston Technology Help?
Our internet marketing experts and web design gurus can assist you! Give us a call at 800-440-6190 or fill out our contact form.