Everything's bigger in Texas, and the digital marketing team at Houston Web Design has BIG ideas for what's coming in 2018. Digital marketing encompasses many things – social media, SEO, marketing automation, PPC, and email marketing. One of the most important parts of our jobs as digital marketers is staying in the know, so our clients' marketing campaigns remain up-to-date and effective. Recently, we witnessed the rise of artificial intelligence, Internet of Things (IoT), video, VR, and machine learning. These technologies allow marketers to provide richer, more integrated experiences in 2018.
There's no "I" in "team," but remember these five "Is" when developing your digital marketing plan for 2018: Integrated, IoT, individualized, investment, and indispensable.
Integrated marketing campaigns
Integration encompasses many of the trends you'll find on this list. It starts with personalization. With today's technology, we get a lot of information from a simple website visit. Using this information, digital marketers can create fully integrated marketing campaigns using content, social media, automation, and machine learning.
Here's an example of a very successful integrated ad campaign from Synders of Hanover that won a Gold Clio in 2017. Focusing on video content, social media, digital banners, print and out-of-home that increased sales 6%.
SNYDER'S "Case Study: Pretzels Baby" from Ross Fletcher on Vimeo.
Today's users expect rich, personalized content. With video becoming more and more popular, it should definitely be a part of your full integrated marketing campaign for 2018. Using a service like Vidyard can help you personalize video experiences for your customers. For example, if a user is visiting your site for the first time, you might want to show an intro video. A returning visitor might be shown a video with more information.
Social media is becoming more friendly and amenable to video. Facebook Live is a live streaming application that allows you to directly connect with customers via video. Instagram has also made it easier to share videos with consumers. A fully integrated marketing campaign means making the most of your social media platforms. Don't just throw a video on your website and call it a day. In 2018, commit to using video to connect with customers on social media.
Automation is another piece of integrated marketing campaigns. A simple example of this is setting up an automated email marketing campaign. A user watches a certain video or downloads a white paper. They then receive personalized, well-timed automated emails relevant to the content they viewed on your website.
Using machine learning, you can track the behavior of a user on your website and provide personalized messages and automatic answers to questions. This is a natural extension of automation and is becoming a major component of integrated marketing campaigns.
Internet of Things marketing applications
Internet of Things (IoT) refers to the connectivity of devices. Examples of  IoT devices include Amazon's Alexa or home automation devices such NEST thermostats. In 2018, digital marketers will make use of these IoT applications in terms of reaching out to potential customers and data collection.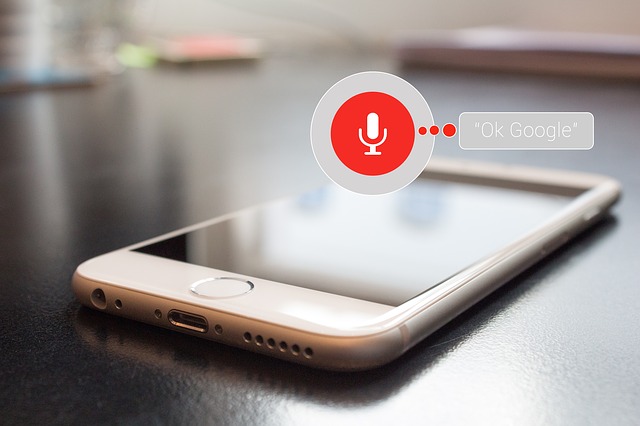 Last year, we saw the rise of digital assistants, such as Amazon's Alexa and Google Home. Digital marketers need to take notice and plan for this in 2018, especially since people use these digital assistants to search for goods and services. According to comScore, 50% of searches will be done via voice by 2020. People typically use phrases when searching via voice, so this should be taken into account when targeting keywords. Digital marketers may also want to look into creating Amazon Alexa skills as the medium increases in popularity. Several companies are already ahead of the game, such as FitBit and WebMD.
Any device that is connected to the internet is capable of also collecting data. This data could be valuable to marketers. For example, a home automation device like NEST could collect data on the dates and times users cool down their homes. This information could be used to trigger automated marketing campaigns for services or products to make homes more energy efficient during warm months.
Individualized marketing campaigns
We touched on this in the integrated marketing campaigns section. The technology exists to integrate unique marketing experiences for customers at any point in the sales funnel. Even if a user simply visits your website, Google Analytics gives you a lot of information, such as where they are located, which language they speak, and even information such as age and gender. Using this information to create personalized experiences will certainly lead to conversions. An example of this would be to show a unique, location-based landing page that appears based on the user's geographic stats. For an even better chance at conversions, you could provide a professional translation of the web page in the user's preferred language.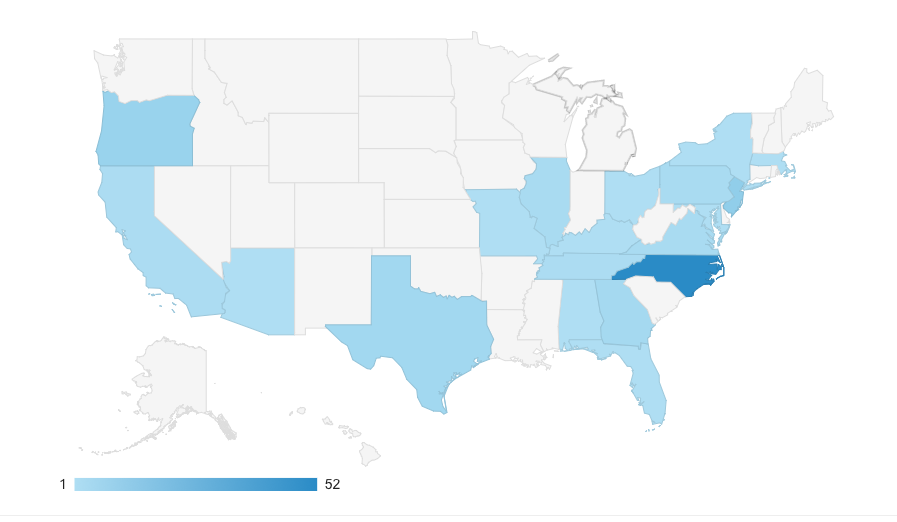 Individualized campaigns don't stop at the top of the funnel. Once a user makes a connection with your company by signing up for a newsletter or watching a video, you have even more information to work with. Which video did they watch? Did they watch the whole thing or did they stop at a certain point? Which product page were they on when they decided to sign up for your newsletter? All of this info helps you create targeted marketing campaigns that convert.
Investment
Making use of new technology in your 2018 digital marketing campaigns means investing time and money. Sure, you can wing it and try to create a video using your smartphone, but the truth is that your competitors are out there spending money on professional videos and virtual reality experiences. The good news is that technologies such as virtual reality are becoming mainstream, which means prices are going down. There are also a variety of tools out there to help your business create awesome videos if a professional simply doesn't fit in your budget.
Keeping up with the latest digital marketing trends may not come cheap, but it certainly pays off. Users will spend more time on your website if you have cool videos to watch, which helps with SEO. You will also have an edge on the competition by being the first to take advantage of new technologies.
Indispensable
This brings us to our last "I – Indispensable. Having an up-to-date digital marketing strategy is indispensable to your business, but it doesn't stop there. You must innovate and become indispensable to your clients. Demonstrating that you understand how to use new technologies effectively in your marketing campaigns shows leadership and commitment. Not only do you want to be at the top of the list in Google searches, you also want to become synonymous with your industry. Think Apple to the smartphone or Pepsi to soft drinks. Be the Pepsi of your industry with a smart, integrated marketing campaign in 2018!
Contact Houston Web Design Agency for your 2018 Marketing Strategy
Becoming indispensable to your clients is no easy task. No one knows your industry better than you do and no one knows digital marketing better than us! Hiring professionals to manage your digital marketing campaign allows you to devote more time to your business. The digital marketing team at the Houston Web Design Agency team is constantly researching and implementing the latest digital marketing trends, so you can be confident that your digital efforts will remain effective. Call us at 281-764-9070 or click here to schedule a consultation to see how we can assist with your digital marketing needs.